First Important Match

Meeting Farmer Burns

Off to Alaska

His Two Greatest Foes

Frank Gotch, Superstar

In Retirement

At His Peak

Meeting Top Celebreties

His Death

His Fame Endured

Others' Words on Gotch

The Controversy

Frank's Legacy

Sources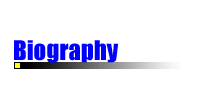 His Two Greatest Foes
Back in Iowa, Gotch set his sights on the American title held by Tom Jenkins, a Cleveland grappler who was as strong and as rough a man as ever climbed into the ring. Born on August 3, 1872, Jenkins had been American champion since 1899. He was about 215 pounds of hard-rock muscle, with a mean streak. He enjoyed ripping his heavily callused hands over the face of a foe, and often tossed stiff jabs at a foe to back him up and intimidate him, even though such tactics were illegal.
Gotch lost his first match to Jenkins in 1903, but won the title from the rugged millwright on February 1, 1905, in Cleveland. The two men wrestled eight times overall, with Jenkins winning three and Gotch winning five. Gotch won the last three in a row, and by the time he had hit his peak, Jenkins was no longer a match for him.
After Jenkins retired from competition he accepted a job as boxing and wrestling coach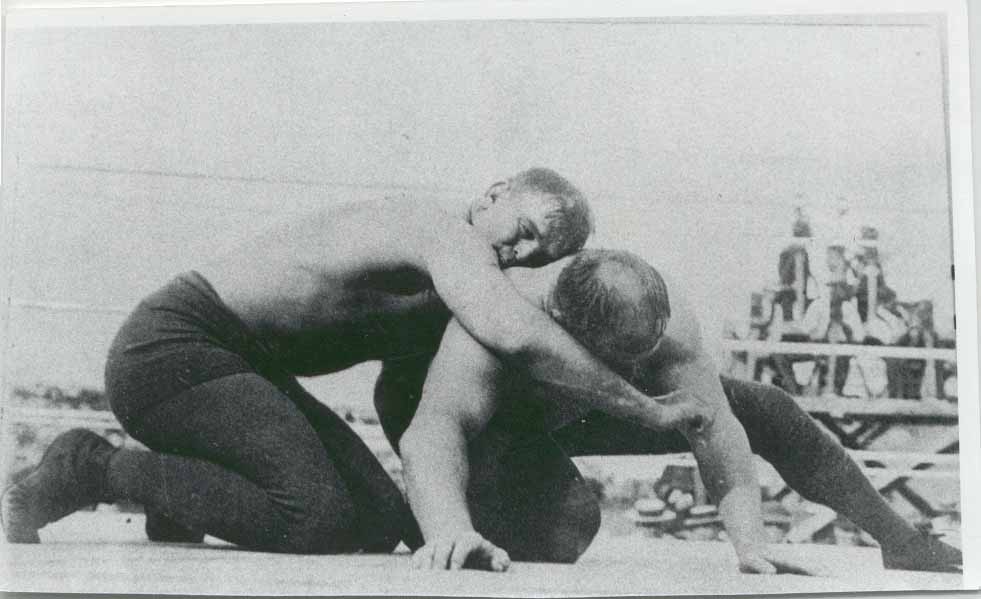 at West Point, teaching Army cadets the art of self defense. Among the famous men who learned wrestling under his tutelage were Dwight D. Eisenhower and George Patton. Jenkins taught at West Point for 37 years and was revered by the cadets.
Dr. Lloyd Appleton, a 1928 Olympic silver medal winner from Iowa, was an assistant coach for Jenkins for many years. Appleton said Jenkins didn't appear to be a highly skilled wrestler but was one of the toughest men he ever met, even at an advanced age. He said Jenkins, after the two men had known each other for years, finally said he thought Gotch was the greatest wrestler of all time...because he could handle both Jenkins and George Hackenschmidt.
Gotch's greatest matches came with a man known around the world as The Russian Lion. George Hackenschmidt, born on August 2, 1878, in Dorpat, Estonia, was a physical adonis. He won many weightlifting contests in Russia and Europe, and had a physique that was considered almost perfect. He gave up weightlifting for wrestling at the age of twenty, when he discovered he could make more money wrestling than as a strongman.
Hackenschmidt became the toast of Europe, and drew huge crowds wherever he appeared. He pinned the fabled Turk, Madrili, in the London Opera House in under a minute with a crushing bear hug. Crowds had lined up for hours to get inside to see the match.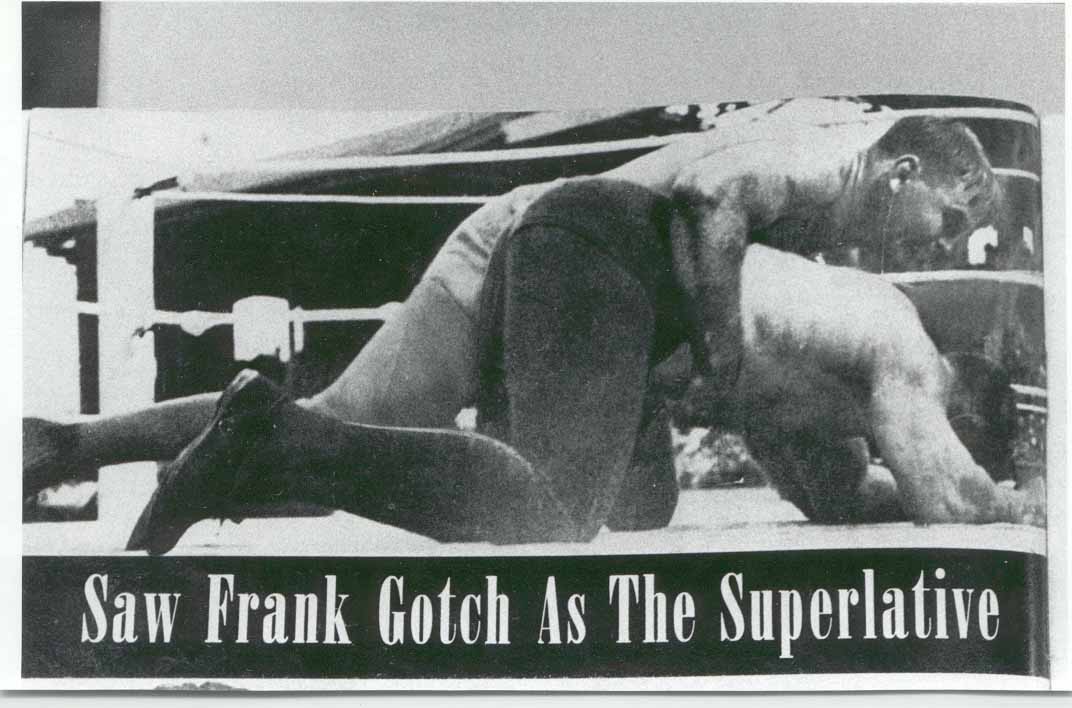 Hackenschmidt defeated Tom Jenkins twice, once in Europe under Greco-Roman rules, and once in America with freestyle (catch-as-catch-can rules) and was the acknowledged heavyweight champion of the world when he agreed to face Gotch in Chicago on April 3, 1908.
The match was hyped nationwide, and Hackenschmidt was a strong favorite to defeat Gotch. But Frank wrestled a tactical match, hooking Hackenschmidt under his arms and head snapping him, keeping him at arm's length and pushing him around the ring. Hack began to wear down, and after over two hours of pushing and pulling, Gotch took him down and began to work for his feared toehold. Hackenschmidt told the referee, Edward Smith, that he was finished. He conceded the first fall to Gotch, and then refused to come to grips for the second fall.
Suddenly, Gotch was the heavyweight champion of the world. The telegraph office in Chicago sent word back to Humboldt, where the townspeople were waiting. Bonfires broke out and a wild celebration continued through the night