First Important Match

Meeting Farmer Burns

Off to Alaska

His Two Greatest Foes

Frank Gotch, Superstar

In Retirement

At His Peak

Meeting Top Celebreties

His Death

His Fame Endured

Others' Words on Gotch

The Controversy

Frank's Legacy

Sources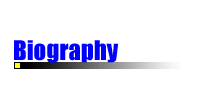 What Others Said About Gotch
Gotch is generally (but not unanimously) considered to be the greatest wrestler of all time. Here is what some of the other wrestlers and some of the writers of his era had to say about him:
"In my opinion, Frank A. Gotch was the greatest professional wrestler of all time. I make this statement after seeing in action all the topnotch wrestlers of America and Europe from the time I began my sports writing career in Minneapolis in 1903 until my retirement in 1957.
"Gotch, standing five feet eleven and one-half inches and weighing 212 pounds in his prime, was a remarkable physical specimen. He was tremendously strong, amazingly fast and catlike in his movements. Frank was the master of all holds on offense and blocks for those holds on defense. He also mastered leverage to the nth degree and was the last work in courage." - George Barton, sports editor, Minneapolis Tribune.
"He was fast and quick as a lightweight. His speed was often the dominating factor in his toughest matches, and with this he had determination and utter disdain of opponents, fear and pain. There has never been his equal." - Sec Taylor, Des Moines Register, considered the dean of Midwestern sportswriters in the 1920s and 1930s.
"The story of American wrestling at its greatest is the story of its most illustrious champion, Frank Gotch. He dominated the field. Through his extraordinary ability, he gained for wrestling many converts. It was Gotch's victories over the hitherto invincible Hackenschmidt that made him the post popular mat star in America and started a movement among college men to take up wrestling." - Nat Fleischer, publisher of The Ring magazine and author of the book From Milo to Londos. He ranked Gotch the No. 1 wrestler of all time.
"The game and the fans had been good to me. I wasn't a Frank Gotch, but then no one else was either. I tried to come closest and maybe I did. I hope so." - Ed "Strangler" Lewis, in an interview in Sport Magazine, August, 1961.
"As the idol of millions in he United States, Canada and Mexico, Gotch made wrestling a big-time sport in his day. He drew larger audiences than did the heavyweight champion of boxing when defending his title." The author called Gotch "the farm boy who had become the greatest wrestling champion of all time." - Mac Davis in his book 100 Greatest Sports Heroes.
"Always I have freely admitted that Gotch is the greatest catch-as-catch-can wrestler of any time, past or present. Hackenschmidt agrees with me on this." - Dr. Roller, in a newspaper article in 1911.
"No breath of suspicion ever attached itself to Frank Gotch. But by 1913 Gotch had run out of opponents and retired. When he left the ring, the golden age of wrestling came to an end." - Graeme Kent, The Pictorial History of Wrestling book.
"To go back in wrestling history --- while I never saw Frank Gotch perform, I have, over the years, met several men who met him in the ring. They were Charley Cutler, Tom Jenkins, Farmer Burns, Charley Olson, Dr. B.F. Roller, Dan McLeod and Hjalmar Lundin. They were unanimous in that he had no peer." - author in article about Colorado wrestlers in the October 1974 issue of Denver Westerners' Roundup (page 17).
"The best wrestlers I ever saw were Stecher, Caddock, Jenkins and of course Gotch," said George Hackenschmidt in 1958. He was walking down the street in New York City, and was spotted by Sec Taylor, sports editor of the Des Moines Register, who conducted a hasty interview and got this quote from the legendary Russian Lion.
Tom Jenkins told Dr. Lloyd Appleton that Gotch was the greatest wrestler of them all. "He beat me and Hack, and that about tells it all," Jenkins told Appleton when he was the head coach at West Point, and Appleton was his assistant. Appleton related the story to Mike Chapman when Chapman interviewed him for a book in the 1980s.
Though promoter Jack Curley often said Hackenschmidt was the greatest of all wrestlers (they were close friends), he apparently thought Gotch was even better. Here is what Curley wrote in the June 1931 issue of The Ring magazine about the second Gotch-Hackenschmidt match, in 1911: "Disappointed as I was at Hack's defeat, I was pleased with the way that match had been conducted. I could see no fault with it. I had thought Hack would win but I was wrong. The better man won." (page 45) He also wrote: "I have been asked, incidentally, whether I thought Gotch feared Hack. I do not. I believe Gotch feared nobody." Jack Curley, The Ring, June 1931).